The purpose of the Handbook of North Louisiana online is to offer a full-text searchable encyclopedia of north Louisiana history and culture. "North Louisiana" for the purpose of the Handbook of North Louisiana will be construed as including Caddo, Bossier, Webster, Claiborne, Lincoln, Union, Morehouse, West Carroll, East Carroll, Desoto, Red River, Bienville, Jackson, Ouachita, Richland, Madison, Tensas, Franklin, Caldwell, Winn, Natchitoches, Sabine, Grant, LaSalle, Catahoula, Concordia, Avoyelles, Rapides, and Vernon parishes.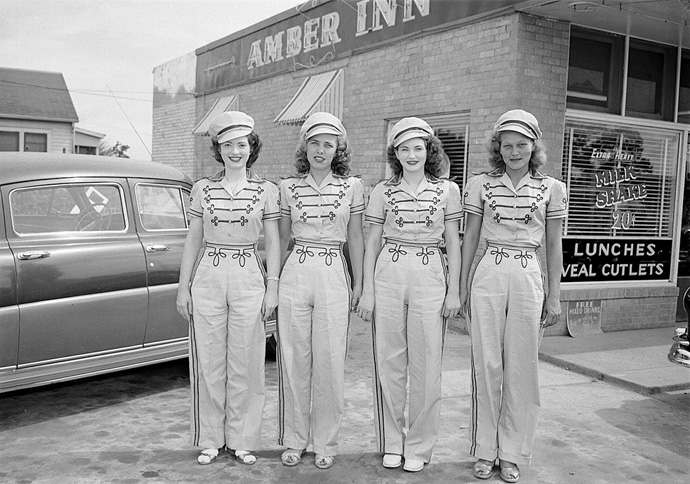 View the Guidelines for the Handbook of North Louisiana online.
LSUS yearbooks The Manifest and Bagatelle are now available online at archive.org.
Faculty and Alumni Bibliography of Works Published, 2013-2014
In September, LSUS Archives and Special Collections in Noel Memorial Library honors faculty, staff, and alumni who have published during the year, in conjunction with University Archives' collection of faculty, staff, and alumni works. LSUS Archives documents the professional activities of individuals in the campus community and solicits copies of all publications by current employees and former students.
Archives on Flickr
View many of our images posted on Flickr.
Eloquent database
We are in the process of entering the collections from our guide into the Eloquent database system. Visit the site and send us your feedback. Enjoy exploring our holdings!
Reproduction of Archival Materials
Please refer to our list of services and the fees for photocopying archival materials.
Photo by Grabill : a Legacy of Images
Books are available for purchase online!

Like us on Facebook


LSUSArchivesSpecialCollections